"Kilometers for Kenya" is a fundraising event that we started last year and decided to run again this year. Countless people – children and adults – ran or cycling for those kilometres. Coincidentally, all first 3 prizes – a volleyball, a football, and a backpack – went to students of the Thomas-Mann-Gymnasium in Munich, Germany. Together, the three have run 137 kilometers and support children in the Maisha Mazuri Center with a sum of €321. Amazing!
A big thank you to all athletes and sponsors – you have made a proud contribution with a total of € 3,440.36. We are already looking forward to a new round next year.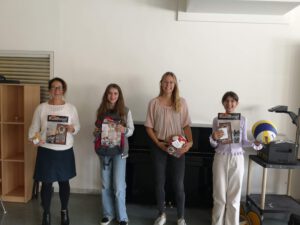 We are also very grateful to our loyal schools, which have again organized charity runs for the children and young people in Maisha Mazuri this year – despite corona restrictions. We still cannot believe, how many kilometres you and your students ran: € 12,619.55 at the Theresien-Gymnasium (Munich),           € 7,034 at the Franz-Marc-Gymnasium (Markt Schwaben), and € 8,797.06.  at the Gymnasium Gaimersheim.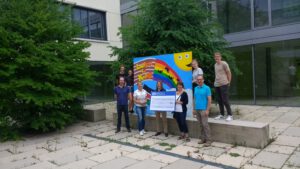 Thank you all so much for all your efforts! Your contributions will be used to finance many smaller and a couple of large projects at the Maisha Mazuri Children Center, in the Academy – our secondary school , and the Academy Boarding School. Here are some examples: The roof needs fixing before rain season begins.  Also, we need to buy more school books for our growing number of students. And we hope to buy tables and chairs for the new school class, as well as fabrics (from which the students will sew curtains), some stovetops and most importantly, fire extinguishers.
31.890,97 € will be donated directly to Maisha Mazuri – a place 9.012 km away. Thank you so much!
 Asante sana !