If you are curious, broad-minded, love working with children, are interested in supporting us on site in Kenya, and are of age (by the time the internship commences) – then we look forward to receiving an application from you!
In conjunction with our Kenyan partners, we have devised the following guidelines:
Length of stay: 6 weeks minimum to 3 months maximum
The total number of volunteers who will be on site at any one time will be determined in consultation with our local team in Kenya.
A three-week interval between visits is required.
Attendance of a preparatory seminar is desired.
This means that good planning is essential, which is why we encourage you to submit your application as early as possible and ask that you keep your schedule flexible.
Social workers will devise weekly schedules for all volunteers at the beginning of their stays, which may include—depending on individual preferences and skills—the following:
supervising the children's leisure-time activities after school lets out and on weekends (playtime, arts and crafts, reading, various sports, etc.)
supervising children doing homework
supporting MCC-personnel (in the kitchen, on the farm, in the kindergarten & at the school)
implementing a host of smaller, distinct, creative manual labor projects
The MCC-Family also always welcomes and appreciates new ideas and suggestions for activities and workshops.
For more information and/or to submit your application (a cover letter detailing the reasons why you'd like to volunteer and a copy of your résumé), please email: ELISABETH HAUBER praktikum@4kenya.info.
The following sites, from the German foreign ministry, contain useful information on Kenya:
– General Information on Kenya (in English)
– Travel and Security Advice for Kenya (German only)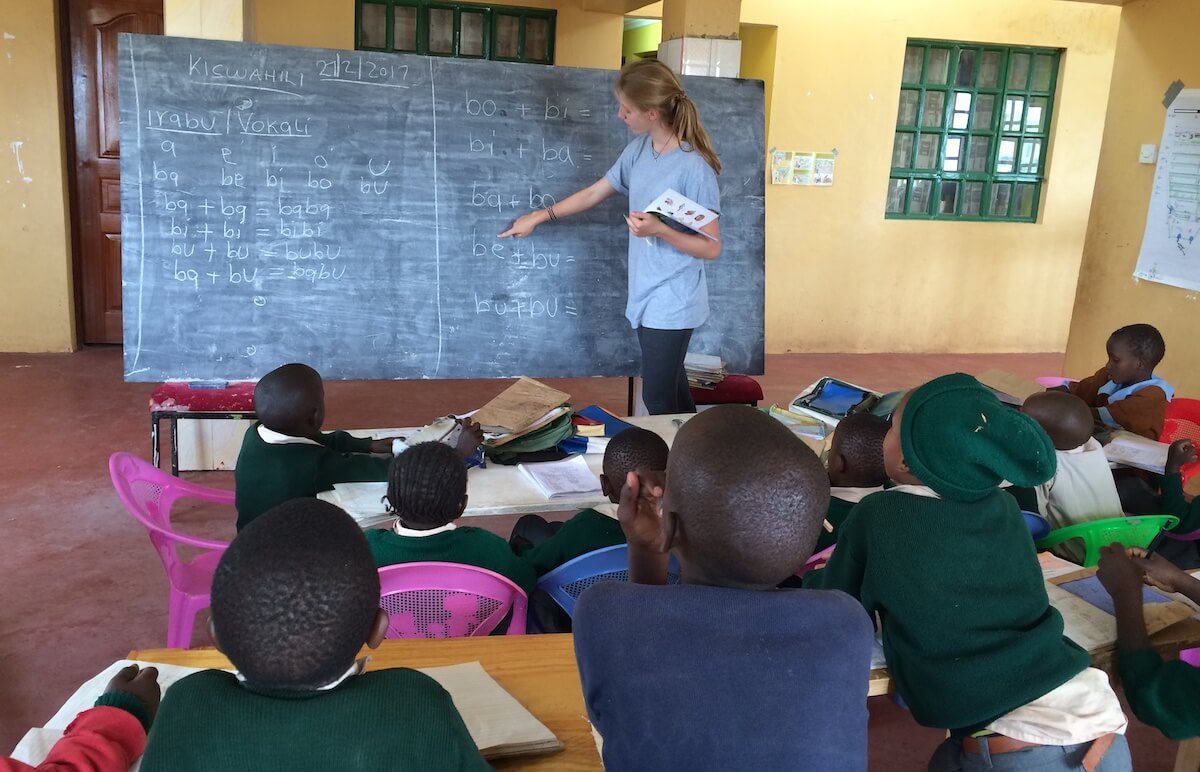 Reports compiled by previous volunteers:
Normalität nach dem Lockdown

Mitte März ging der erste "term"  dieses Jahres der kenianischen Schulen zu Ende, für die meisten Schülerinnen und Schüler standen wieder knapp zwei Monate schulfreie Zeit an.  Nur die Abschlussklassen der Grundschulen, d.h. die 8. Klassen hatten endlich ihre lang ersehnten Abschlussprüfungen.  12 Kinder und Jugendliche aus dem MCC und dem MMP Programm waren unter …

2021-03: Report from Lea and Viva

Due to the Corona pandemic, no interns were able to travel to Kenya for almost a year. The joy was even greater when they arrived in MCC mid-February. Viva was very warmly welcomed by the MCC family. Lea's arrival was a great reunion, because she was already an intern at MCC last year, but had …

2021-03: Praktikumsbericht von Lea und Viva

Aufgrund der Corona-Pandemie konnten fast ein Jahr lang keine Praktikant*innen mehr nach Kenia reisen. Umso größer war die Freude, als wir Mitte Februar im Heim eintrafen. Viva wurde sehr herzlich von der MCC-Familie willkommen geheißen und aufgenommen. Leas Ankommen war ein großes Wiedersehen, denn sie war letztes Jahr bereits Praktikantin bei MCC, musste ihren letzten …

Continue reading "2021-03: Praktikumsbericht von Lea und Viva"