If you are curious, broad-minded, love working with children, are interested in supporting us on site in Kenya, and are of age (by the time the internship commences) – then we look forward to receiving an application from you!
In conjunction with our Kenyan partners, we have devised the following guidelines:
Length of stay: 6 weeks minimum to 3 months maximum
The total number of volunteers who will be on site at any one time will be determined in consultation with our local team in Kenya.
A three-week interval between visits is required.
Attendance of a preparatory seminar is desired.
This means that good planning is essential, which is why we encourage you to submit your application as early as possible and ask that you keep your schedule flexible.
Social workers will devise weekly schedules for all volunteers at the beginning of their stays, which may include—depending on individual preferences and skills—the following:
supervising the children's leisure-time activities after school lets out and on weekends (playtime, arts and crafts, reading, various sports, etc.)
supervising children doing homework
supporting MCC-personnel (in the kitchen, on the farm, in the kindergarten & at the school)
implementing a host of smaller, distinct, creative manual labor projects
The MCC-Family also always welcomes and appreciates new ideas and suggestions for activities and workshops.
For more information and/or to submit your application (a cover letter detailing the reasons why you'd like to volunteer and a copy of your résumé), please email: ELISABETH HAUBER praktikum@4kenya.info.
The following sites, from the German foreign ministry, contain useful information on Kenya:
– General Information on Kenya (in English)
– Travel and Security Advice for Kenya (German only)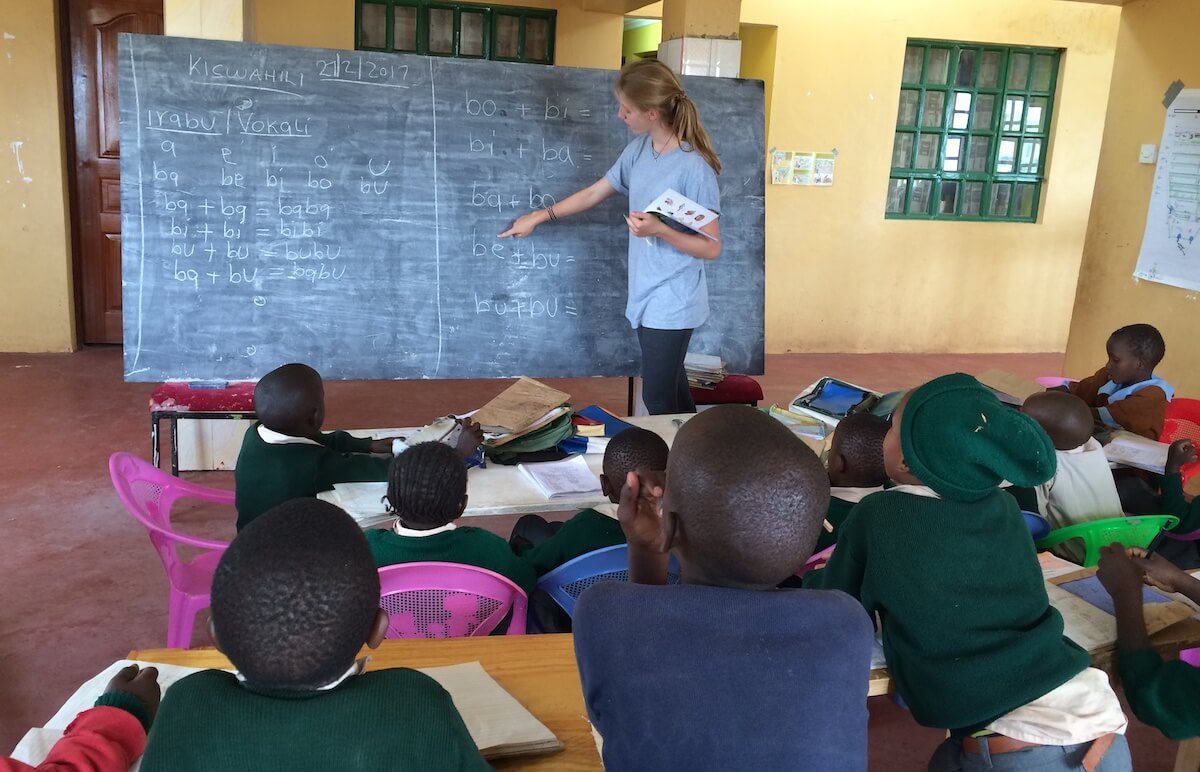 Reports compiled by previous volunteers:
2023-08 internship report by Jonas, Sophia und Lena

"New month – new Volunteers" Since the beginning of August we, Jonas, Sophia and Lena, have arrived safely at the MCC Maisha Mazuri Children Centre. We were warmly welcomed by all employees and especially by the kids. As it was still holidays at the beginning of the month, the hustle and bustle started right away; …

Continue reading "2023-08 internship report by Jonas, Sophia und Lena"

2023-07 internship report by Britta

In my last five weeks, I witnessed two slaughters. Goats, chickens and rabbits are kept in the MCC on the one hand to promote the "household economic strengthening program", households in the support program with the help of animals bred in the MCC. On the other hand, they are also intended for own needs. In …

2023-06 internship report by Britta

"Today we celebrate our rights" is how one child described the "African Child Day". On June 16th, early in the morning, a large bus took off with a few MCC children and children from the Primary School community as well as from the Secondary School. When arriving in Kinyui, several students from different schools were …