If you are curious, broad-minded, love working with children, are interested in supporting us on site in Kenya, and are of age (by the time the internship commences) – then we look forward to receiving an application from you!
In conjunction with our Kenyan partners, we have devised the following guidelines:
Length of stay: 6 weeks minimum to 3 months maximum
The total number of volunteers who will be on site at any one time will be determined in consultation with our local team in Kenya.
A three-week interval between visits is required.
Attendance of a preparatory seminar is desired.
This means that good planning is essential, which is why we encourage you to submit your application as early as possible and ask that you keep your schedule flexible.
Social workers will devise weekly schedules for all volunteers at the beginning of their stays, which may include—depending on individual preferences and skills—the following:
supervising the children's leisure-time activities after school lets out and on weekends (playtime, arts and crafts, reading, various sports, etc.)
supervising children doing homework
supporting MCC-personnel (in the kitchen, on the farm, in the kindergarten & at the school)
implementing a host of smaller, distinct, creative manual labor projects
The MCC-Family also always welcomes and appreciates new ideas and suggestions for activities and workshops.
For more information and/or to submit your application (a cover letter detailing the reasons why you'd like to volunteer and a copy of your résumé), please email: ELISABETH HAUBER praktikum@4kenya.info.
The following sites, from the German foreign ministry, contain useful information on Kenya:
– General Information on Kenya (in English)
– Travel and Security Advice for Kenya (German only)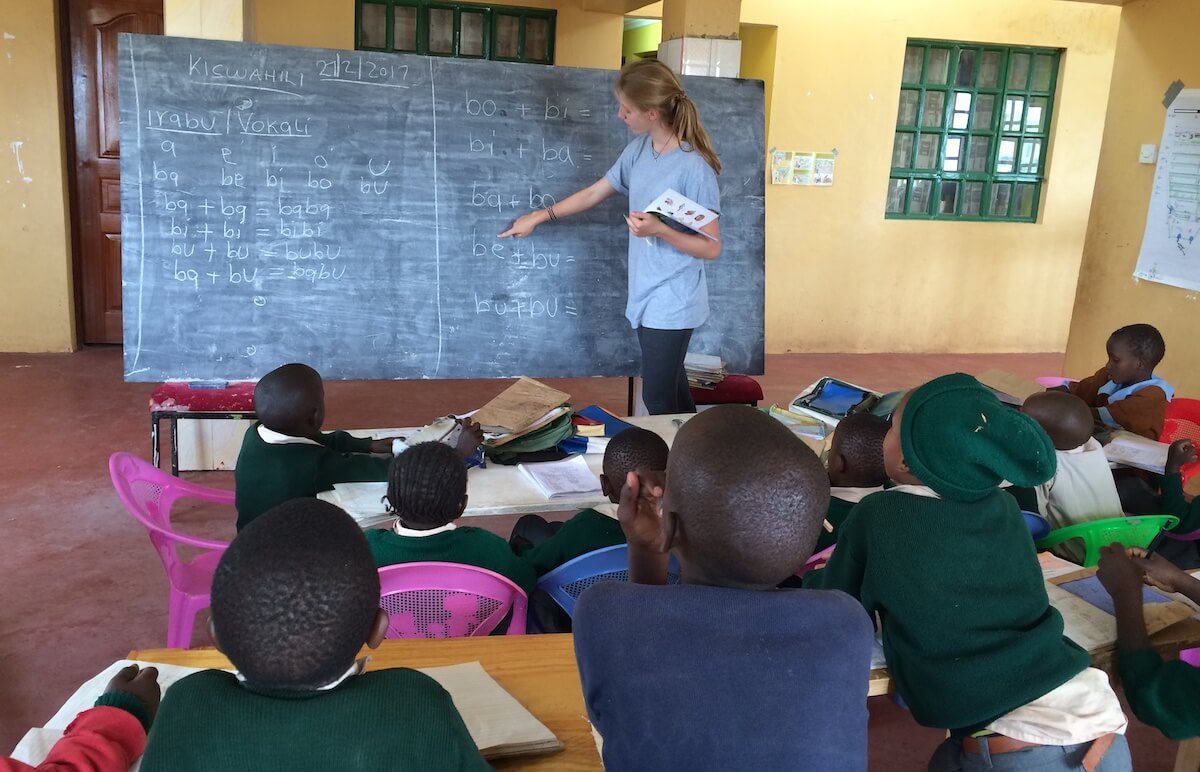 Reports compiled by previous volunteers:
Alternative Spendenaktionen

Aufgrund der Corona Krise können viele Spendenaktionen in Deutschland leider nicht wie gewohnt stattfinden. Durch Spendenläufe an Schulen beispielsweise werden pro Jahr rund 25.000 Euro gesammelt, die einen Großteil unserer laufenden Kosten decken. Da diese nun leider wegfallen, stehen wir vor einer großen Herausforderung: Wie finanzieren wir die Kosten für beispielweise Nahrungsmittel, sauberes Trinkwasser, Masken, …

Coronakrise trifft Kenia hart

Auch in Kenia versucht man mit den weltweit ähnlichen Maßnahmen die Ausbreitung des Coronavirus zu unterbinden. Derzeit herrscht von 19 Uhr abends bis morgens 5 Uhr Ausgangssperre; Schulen, Kindergärten und alle staatlichen Einrichtungen sowie private Geschäfte und Unternehmen sind in der Regel geschlossen, nur die sogenannten "System relevanten" Geschäfte dürfen noch öffnen. Home office wird …

2020-02: volunteer reporting Rupert and Lea

We said goodbye to Rafaela in the beginning of February. Therefore we, Lea and Rupert, remain the only two volunteers for the moment. School days are long and yet we always find time to have a lot of fun with the kids. One Sunday afternoon for example we used paint that Lea brought here …

Continue reading "2020-02: volunteer reporting Rupert and Lea"