If you are curious, broad-minded, love working with children, are interested in supporting us on site in Kenya, and are of age (by the time the internship commences) – then we look forward to receiving an application from you!
In conjunction with our Kenyan partners, we have devised the following guidelines:
Length of stay: 6 weeks minimum to 3 months maximum
The total number of volunteers who will be on site at any one time will be determined in consultation with our local team in Kenya.
A three-week interval between visits is required.
Attendance of a preparatory seminar is desired.
This means that good planning is essential, which is why we encourage you to submit your application as early as possible and ask that you keep your schedule flexible.
Social workers will devise weekly schedules for all volunteers at the beginning of their stays, which may include—depending on individual preferences and skills—the following:
supervising the children's leisure-time activities after school lets out and on weekends (playtime, arts and crafts, reading, various sports, etc.)
supervising children doing homework
supporting MCC-personnel (in the kitchen, on the farm, in the kindergarten & at the school)
implementing a host of smaller, distinct, creative manual labor projects
The MCC-Family also always welcomes and appreciates new ideas and suggestions for activities and workshops.
For more information and/or to submit your application (a cover letter detailing the reasons why you'd like to volunteer and a copy of your résumé), please email: ELISABETH HAUBER praktikum@4kenya.info.
The following sites, from the German foreign ministry, contain useful information on Kenya:
– General Information on Kenya (in English)
– Travel and Security Advice for Kenya (German only)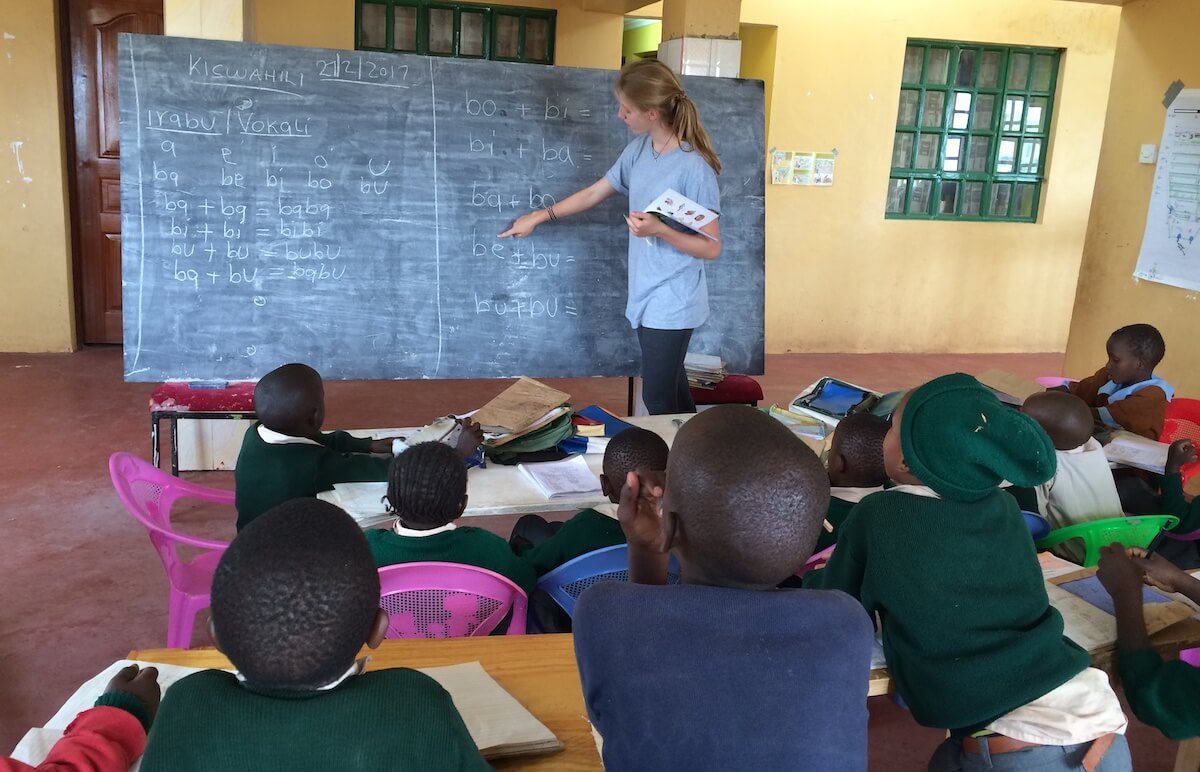 Reports compiled by previous volunteers:
2022-07 Martyna' internship report

Hi, I'm Martyna, probably the first non German speaking volunteer in the program. I'm a 24 year old medicine student from Vilnius, Lithuania. Traveling the world and doing some humanitarian work was always a dream of mine, therefore, once I've learned about the Maisha Mazuri children center, I knew I wanted to come. Sadly, because …

2022-07 Praktikumsbericht von Martyna (aus dem Englischen übersetzt)

Hallo, ich bin Martyna, die wahrscheinlich erste nicht-deutschsprachige Freiwillige im Programm. Ich bin eine 24-jährige Medizinstudentin aus Vilnius, Litauen. Die Welt zu bereisen und humanitäre Arbeit zu leisten, war immer ein Traum von mir, deshalb wusste ich, dass ich nach Kenia reisen wollte, als ich vom Maisha Mazuri Kinderzentrum erfahren hatte. Leider klappt es aufgrund …

Continue reading "2022-07 Praktikumsbericht von Martyna (aus dem Englischen übersetzt)"

Ein Zeichen für Afrika am Stoa! – Benefizveranstaltung –

Hand in Hand für Kenia und das Wasserburger Kino laden kommenden Sonntag, den 17. Juli 2022 ab 18.00 Uhr an den Stoa (in Edling – für Externe 😊) ein. Geboten werden: Kenianische Gerichte Afrikanische Musik der Band "Black Dia" Kleiner Basarstand Kurzvideos vom Ameranger Markus Beham über das Maisha Mazuri Children Centre Den Film "LE …

Continue reading "Ein Zeichen für Afrika am Stoa! – Benefizveranstaltung –"