At around 11pm, I (Alex) landed in Nairobi on December 4th, 2021. I thought I had already been prepared about what life is like in Africa by documentaries and the news, but within the first few minutes I was starting to wonder if what I was seeing matched what I thought I knew. On the way to the Maisha Mazuri Children's Center, where I would be living as an intern for the next three weeks, I saw more shacks and burning dumpsters than I had expected. I spent the first few evenings processing the many impressions and experiences. I noticed a certain happiness amongst the people and was surprised that the touch financial situation in Kenya didn't spoil their good mood at all. I spent the first few days getting to know everything and adjusting to the different food. Within the first couple of days, Tobi and I repaired three bicycles and we knew it was all worth it when we saw the children's joy riding the bikes again. We also repaired cupboards, sockets, doors, shower heads, etc.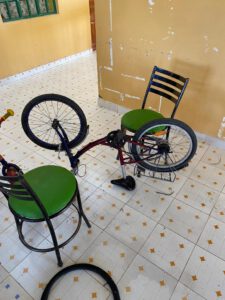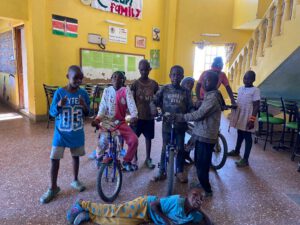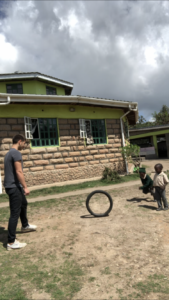 There was always a lot to do at the farm and so we helped as much as we could. Thankfully we got some help by people from the village and the children's families. Tobi and I decided to cook pasta for everyone and used 23 kg of fresh tomatoes for the sauce. On December 19th, most of the children went home to spend Christmas with their families and relatives. With less children at MCC, we used the time to install the exhaust hood in the kitchen. Together with the construction workers and MCC staff we found a good solution and luckily enough, a week later it was installed and makes using the outdoor kitchen more pleasant.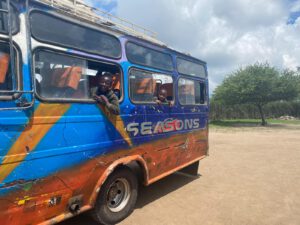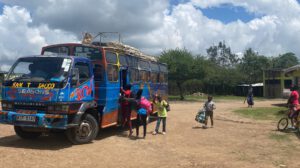 I can only say that my three weeks with MCC have been amazing, however far out of my comfort zone. I would like to thank everyone for the passion they show every day. I will always cherish my time at MCC.
I (Tobi) was very happy about Alex's visit and his help. The month of December passed by so quickly and right after Alex had left, my family came to visit me in Kenya so that we could spend Christmas and New Year's together. When they finally arrived on Christmas Eve they were greeted with a very warm welcome. Unfortunately, almost all children had already been picked up a few days before to spend their Christmas break with their families and therefore not everyone was there when my mother handed over a check with donations that kids at her school in Germany had given. Part of that money was spent for the exhaust hood. We were able to take beautiful pictures that we could share with our friends in Germany. My family also brought home-baked cookies, sweets and small Christmas cards as small Christmas gifts for everyone – what a surprise!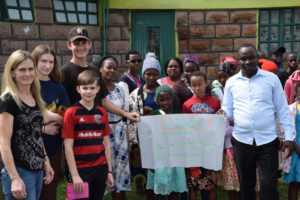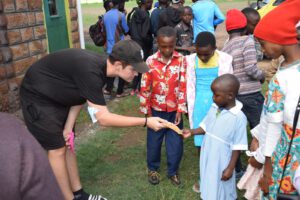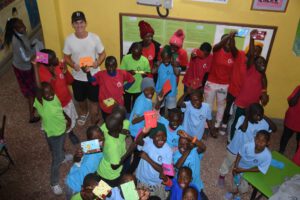 The next day my family and I went on a little adventure: First, we went on safari in the Amboseli and Tsavo National Park and then visited the white beaches of Diani Beach. Afterwards my parents said: "Now we have seen a lot of different parts of Kenya – all of them were completely different." It was great!
When we came back to MCC, all children were back from their holiday as well. We had another surprise planned and gave everyone a T-shirt with the organization's logo and a few soccer balls. I will never forget their smiles and how happy they were!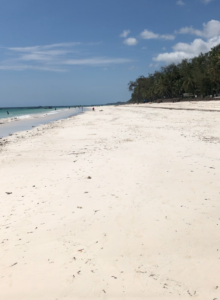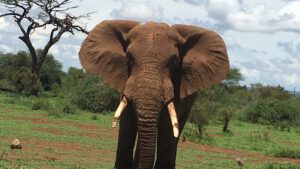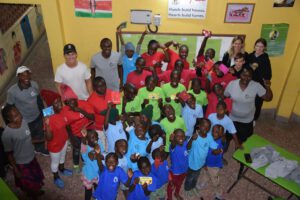 Asante Sana!
Alex und Tobi